Finding The Right Roof Repair Company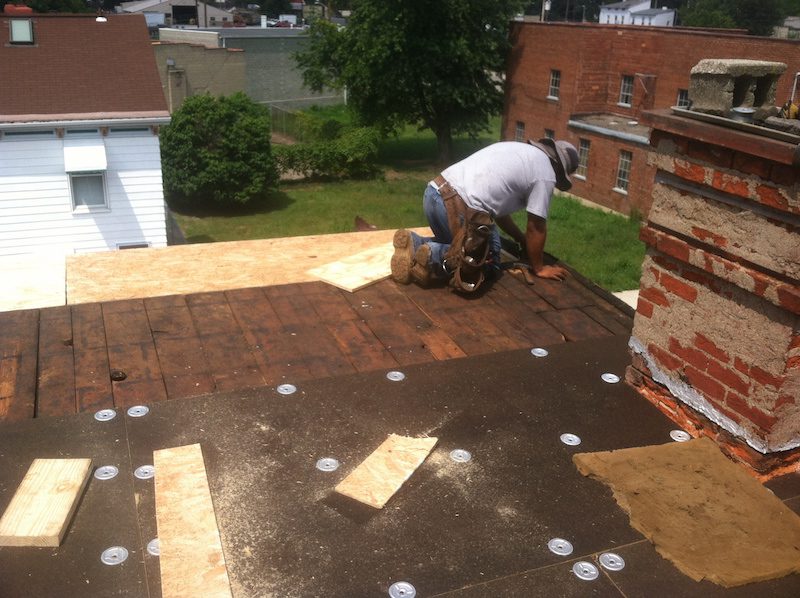 Picture it…. you come home from vacation and walk into your home. There's water on the floor and a dark spot on the ceiling's drywall.
Or….
You go through one of those two-day Cincinnati storm-fests and the result is a mushy ceiling.
No good!
It's time for you to now find a roof repair company in Cincinnati. "But there are so many? Which do I choose?"
It's true, there are a ton of companies in the area that provide roof repair and related services. And many of these companies offer high-quality work. Here in Cincinnati, we are fortunate in that regard. Here's what we recommend you consider when searching for the right company:
Are they affordable?Many larger roof companies do a lot of marketing – that costs money. Are they passing those costs on to their customers in higher fees? Are you subsidizing their billboards or radio ads?
Are they reachable?When you call them, do they answer? Do they call you back quickly after leaving a message? Can you text them? You need a company that repairs roofs, but also one that is easy to deal with personally.
How are their reviews?When you do an online search about them, are you seeing a lot of negative comments? And do they have enough reviews to get a decent sense of them? One or two reviews just isn't enough to go by.
What you need is a Cincinnati company that repairs roofs, and one that works quickly and reliably.
Welcome to Harper Siding and Roofing! We are proud to have served Cincinnati's homeowners and commercial property managers for many, many years. Our reputation has done wonders for us, and brings us a great deal of work by word-of-mouth.
However, if you are looking for roof work, we are pleased to make your acquaintance and look forward to working with you. We work all over the Tri-State region, so we gladly serve southwestern Indiana and northern Kentucky as well. Wherever a roof is in peril, we will make the trek to repair or replace it.
Free Roof Inspections
Most homeowners are not roof experts. Why would you be? Here at Harper, we can help show you what to look for in your roof, and help you keep an eye on its condition. We can let you know what you can do, at little or no cost, to extend to life of your roof. We want you to save money, and we can assist you with that.
If you'd like, we will gladly inspect your roof to see what repairs might lengthen its life or improve its stability. We can let you know what spots may be giving you trouble, and show you different options you may have to protect your current roof.
If you are curious about having work done on your gutters or on your siding, we can help you with that too. We are licensed, certified siding installers as well. We also do work replacing and repairing gutters all over the Greater Cincinnati area.
Affordable Roof Repair Cincinnati
Welcome to Harper Siding and Roofing! We provide affordable roof repair services. As a small company, we do a lot of work, but we don't need to spend large amounts of money on billboards and external advertising. Why? Because our customers are happy and refer us to their neighbors. We are a lean, mean, roof repairing machine. Reachable? Absolutely! In fact, call us today and you'll talk with the company's owner – pretty rare for a Cincinnati roofing company. And reviews? Check out our 5 STAR Google reviews, just about 40 at the time of this writing. All happy with their roof repair and roof replacement projects. Get a FREE ROOF INSPECTION today.