Affordable Cincinnati Roofing Contractors
So, your home needs a new roof. What's the best way to find excellent yet affordable roofing contractors in Cincinnati, or wherever you and your home are?
Where Do I Start?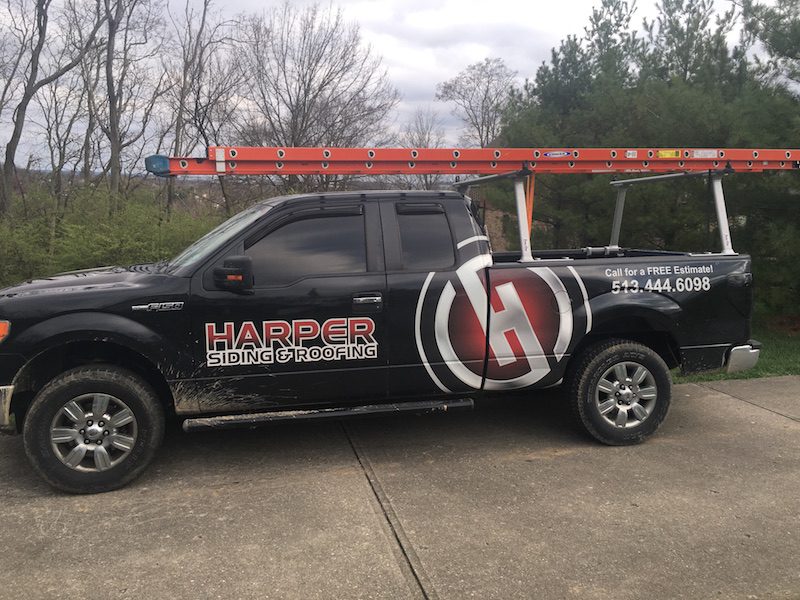 Here at Harper Siding and Roofing, a top-rated Cincinnati roofing company with over 150 5-star Google reviews, we recommend calling several local roofing contractors to ask them to provide estimates and bids on your roofing project. Your home is probably the largest investment you will ever make. And even among home maintenance and improvement projects, your roof can be very costly to replace, repair, and maintain.
But the price of a new roofing project can vary widely – even for the same exact work. Working with a large roofing company may mean you end up spending additional money to help finance their marketing efforts. Smaller roofing contractors may have much lower overhead costs, and thus, be able to pass those savings on to their customers. Labor and overhead typically make up about 60% of a project's total cost. So, anything that can reduce the overhead costs goes a long way toward keeping a project's total cost down.
Keeping a Roof Affordable
Here is an article from Home Advisor about the price of installing a roof. It includes a guide on roof repair costs, as well as a list of the different ways a roof's cost might vary. This guide also compares the costs of reshingling and full roof replacement.
What Factors Impact the Cost?
Size and pitch
Some points are obvious. A larger roof is more expensive, obviously. It requires more materials, and it takes longer, so it brings with it an increased labor cost. But did you know the pitch — the slope or the angle of a roof — also affects its cost? A very steep roof will require much more in terms of materials and is much more labor-intensive. This is one reason why it is rare to find a house with a very steep roof. It's just too difficult and expensive to install and maintain the roof with such a steep pitch.
Removal of old materials
If you have layers of shingles in place on your roof, your roof repair company will need to remove at least one of those layers in order to put down a new roof surface. And while that should not drive up your expenses exorbitantly, it does factor into the cost of the work. This cost should be included in any estimate you receive for a roof installation. But even with the most detailed and careful estimate, there's always a possibility that issues or complications will be discovered after work has begun. Hiring a roofer that you have trust in can help you to feel comfortable with working together to find solutions to any problems that come up along the way.
Materials
A great roofing contractor can also work with you to help cut costs on materials. However, they should also let you know the reasons why people opt for certain materials over others. Any reputable roofer should consider it their job to provide you with honest, professional recommendations for the best choice for your circumstances.
When it comes to shingles, the price difference between different materials can be enormous. Copper shingles are beautiful and resilient but can cost up to ten times more than 3-tab asphalt shingles. There are many options between those two extremes, too, such as galvanized steel, stainless steel, and high-end stone or slate. Talk with your contractor about your needs and your budgetary concerns – they should be able to help guide you to a sensible choice that you feel comfortable with.
The Cost Savings of Simultaneous Projects
Tackling multiple jobs at the same time, or one right after the other, is another great way to save money on your roofing projects.
How Can Simultaneous Projects Save Me Money?
Most local roofing companies can handle many types of exterior home repairs and renovations. They can install windows, update siding, and replace gutters. If it's on the outside of your home or business, chances are good that your trusted local roofer can help you. It is frequently possible to schedule a few different improvements at the same time, and in doing so, to utilize what would otherwise be "down" time to make progress on a different project. Fresh windows can be put in while the new shingles are drying, for example. Or, your downspouts can be replaced and your vinyl siding can be updated while other work is being completed on your roof or chimney.
It could be that folding multiple jobs into the same estimate can reduce your overall cost. Since labor is a primary expense of home improvement work, having your contractor team on-site already can minimize the amount you are spending to cover the workers' day rates. Time, and therefore money, can be saved by reducing travel time and by ordering more materials at once. It's always worth asking if combining jobs can make your improvements or repairs more efficient and less costly.
Our Pledge
At Harper Siding and Roofing, there's a lot we account for in order to keep our prices low. We work hard to keep our raw materials as inexpensive as we can without sacrificing quality, and we pass those savings along to you.
We also keep our estimates FREE. We can come to your house, evaluate your current roof situation, and give you a detailed estimate without charging you a dime. And we'll take the time to answer any questions or concerns you might have, before, during or after the work is done. That's something many roofing contractors simply will not do.
Being affordable is essential to our business. We know how expensive the world is right now, and we pride ourselves on keeping our costs down.
If you would like an honest, affordable bid for your roofing needs, contact the Cincinnati roofing professionals at Harper Siding and Roofing.