In Cincinnati, gutter companies get a lot of consistent work. Our glorious, deciduous trees shed their leaves on schedule every year, and those lovely cast-off leaves clog up our gutters like clockwork. What can you do to keep this from posing a problem for your home?
Gutter Cleaning in Cincinnati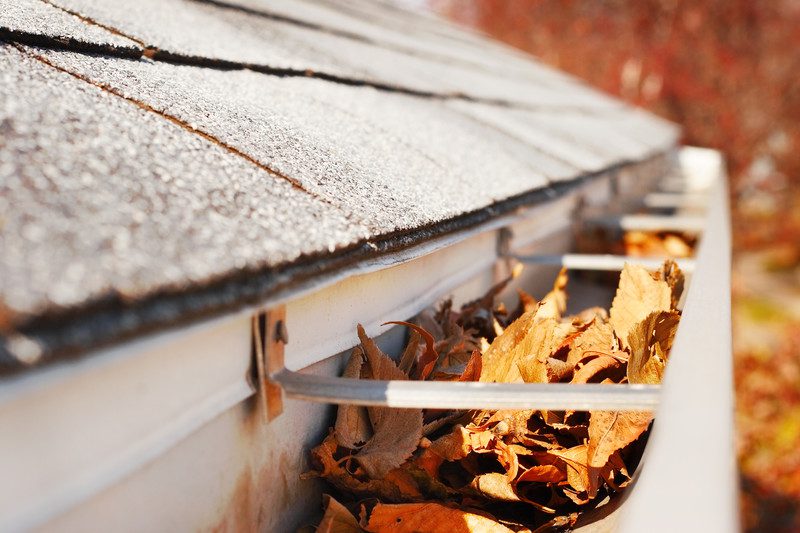 Cleaning your own gutters can be a real nuisance. Getting up on a ladder may not be what the doctor ordered, particularly as you get a bit older. In addition to being hazardous, cleaning your gutters is a messy, yucky, time-consuming chore. Having a company that can keep your gutters clean as an ongoing, regularly scheduled service, is a smart investment. This maintenance generally does not need to be done year-round – the spring and summer months are often easy spells for gutter accumulation. Once those leaves start changing, though, and especially once the big snowstorms hit, you want to make sure your gutters are in good shape and not clogged.
Our professionals at Harper Siding and Roofing are gutter experts. We work quickly, cleanly, and affordably, and we have the tools and skills to make gutter cleaning an easy appointment. We provide free estimates, so if you would like to see what your home might call for in terms of gutter maintenance – or the different options that may be available to you – contact us today and we will deliver meet with you to explain what's best for your home.
Gutter Repair in Cincinnati
Sometimes, gutters require a bit of upkeep and maintenance. If your downspouts are not connecting cleanly to your gutter, it could cause you a lot of issues down the road. If your gutters are separating from your roof or from the structure of your house, you should re-align them and get them flush with the borders.
Or, you may have significant leaks along your gutters. There are countless causes for such leaks. But if you find a lot of water dripping down through the gutter, or flowing over the sides, rather than draining into the downspout, you should get that looked at. Gutter leaks may seem inconsequential now, but as those leaks increase, that water can accumulate against your foundation, and it could weaken the structure of your house or allow water into your home, causing significant damage.
A simple set of repairs could be enough to ward off thousands of dollars' worth of potential damage. Your gutters are there to protect you, and if those gutters are compromised, then they are not able to do their job.
Gutter Replacement in Cincinnati
As with anything else on your house, your gutters do not live forever. Cincinnati seasons are hard on gutters, and it is natural for a gutter system to exceed its lifespan and eventually require replacement.
The technology of gutters is quite simple – gutters are pipes that help precipitation drain safely off of your roof. It may not seem like gutter "technology" would change over time, so you might be surprised at the recent advances made in gutter design and material science. Gutters are more efficient now than they were even 20 years ago. If your gutters are nearing the end of their viability, we can look together to see what options might be available for you, and which gutter designs might work best, given the condition and style of your roof, as well as the yard below it.
Cincinnati Gutter Professionals for Cleaning, Repair, and Replacements
Harper Siding and Roofing is the best gutter company in Cincinnati, and we provide free estimates all over Cincinnati and the greater Tri-State region. We would be happy to talk with you to see what your needs might be when it comes to your gutter situation.