Cincinnati Window Replacement
Have you been looking for a company in Cincinnati who offers replacement windows at a reasonable cost? Look no further – Harper Siding and Roofing can help you!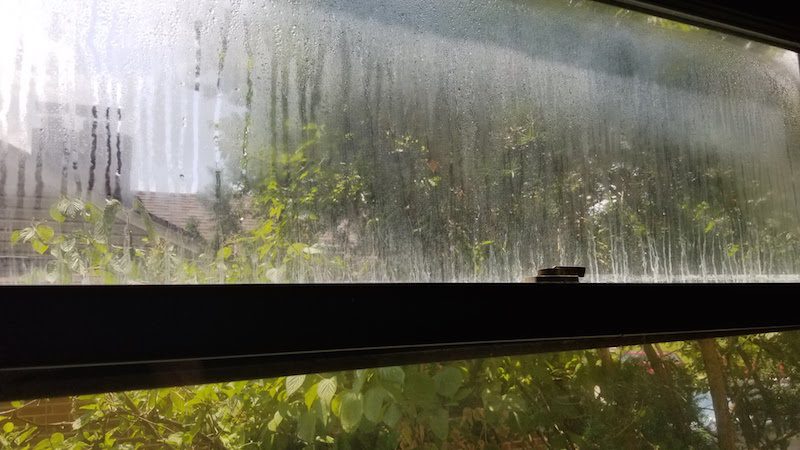 Windows should be replaced when they no longer keep the weather outside, or when a desirable comfort level is difficult to maintain inside. There is no set timeline for replacing windows, but windows typically have a lifespan of about 15 years. The quality of the windows becomes a determining factor in deciding when to replace them. Some windows will need to be replaced before others will reach the end of their lifespan. For instance, we replaced windows in an older home in Oakley – the windows were the original windows, from 1903! While they kept the weather out of the home, they were NOT efficient, and the customer was paying much higher costs for heating and cooling the property than they should have been.
So, how will you know when it's time to replace your windows?
Reasons to consider replacement windows
1.    New Windows Keep the Weather Outside
Inefficient windows need to be replaced. Windows that no longer protect the home's interior environment need to be updated. Aging and deteriorating windows can allow outside air to leak into the home, resulting in drafts and higher energy bills (just like that older Oakley home mentioned above). Stop spending money needlessly on inflated energy charges.
These older windows can also allow water to leak into the home behind the walls. You do not want to be surprised to find moisture settling in behind those walls, causing rot, mold, and decay. That moisture can lead to health concerns and tens of thousands of dollars in repairs if it is left unchecked.
2.    Replacement Windows Help Lower Energy Costs
Improving your ability to control the home's interior comfort level is an important reason for replacing your windows. The high-quality windows that are available today are made of materials that provide much better insulation through every season. The original windows we see in many of the older homes in the Cincinnati area are simply not of the same caliber. The high-tech windows available today will enable your cooling and heating systems to be much more efficient while reducing your energy costs. Warm air will not seep in, and cool air will not seep out.
3.    Upgraded Windows Improve Your Home's Curb Appeal
New windows will improve the appearance of your home dramatically. New windows add a polished, high-quality look to your home, and this improvement is easy to notice. Replacement windows are also a terrific selling point. Since your home is probably your largest investment, replacing old windows will increase the value of your investment. If you plan on selling your home any time soon, the new windows will signal to buyers that you care about maintaining your property and let a potential buyer know that your home will come with one less headache.
With new windows, the improvements to your home's appearance are dramatic and immediate. Your neighbors will be impressed, and you will delight in the knowledge that your property is looking its best.
4.    Increase Your Home's Security
Burglars are very good at recognizing weak windows that are vulnerable to forced entry with little effort. Windows that are in bad shape and missing locks are an invitation to intruders. You do not want to send a signal that your house is easy to enter. Replacing those old windows will provide an increased level of security and greater peace of mind. A home that looks older and less well-maintained is a house that looks vulnerable to a burglar. Updating and caring for your exterior will be a deterrent to anyone choosing what house to hit.
5.    Decrease Noise Levels
If you install new windows, you might be surprised to discover how much neighborhood noise you've been subjected to. With new windows that block much of the noise, your stress level will decrease instantly. You might sleep better, too. The late evening hours and early mornings on the weekends will be more relaxing when there is a reduced level of noise from the surrounding area. No more loud lawnmowers next door, revving car engines, or barking dogs (unless you have barking dogs – we can't help with that!). Imagine being able to listen to your TV at a lower volume, because it is not competing with outside sounds, or sleep in later on the weekends because you aren't hearing every sound on your street.
6.    See More Clearly
Believe it or not, many old windows are permanently smudged. You may not notice it, but your views to the outside are compromised if you have older windows. Years of insects, spider webs, dust, and bird waste have added layers of sediment to those windows. Getting new windows is like giving your home a fresh pair of glasses and starting over with a new view. You may be amazed at how much clearer the trees look!
Get A Free Cincinnati Window Replacement Estimate Today!
As you can see, replacing the older windows in your Cincinnati home with newer replacement windows has many benefits. The window professionals at Harper know Cincinnati homes, and your window needs. We are an affordable window company, and we stay up to date on the latest breakthroughs in material science and in window design, and bring this knowledge to bear in advising you on your home. Schedule a free estimate today, and Harper's window experts can show you how your home can become more attractive and more energy-efficient at the same time. Contact the window specialists at Harper Siding and Roofing by calling 513.444.6098 for more info!