When looking in Cincinnati for a vinyl siding company, an affordable option is Harper Siding & Roofing. With a wealth of experience in the area, they are an excellent choice for your vinyl siding needs.
Why Choose Vinyl Siding Over Other Siding Options?
Here are four reasons, from Cincinnati's favorite affordable vinyl siding company:
Vinyl siding lowers your costs for heating and air conditioning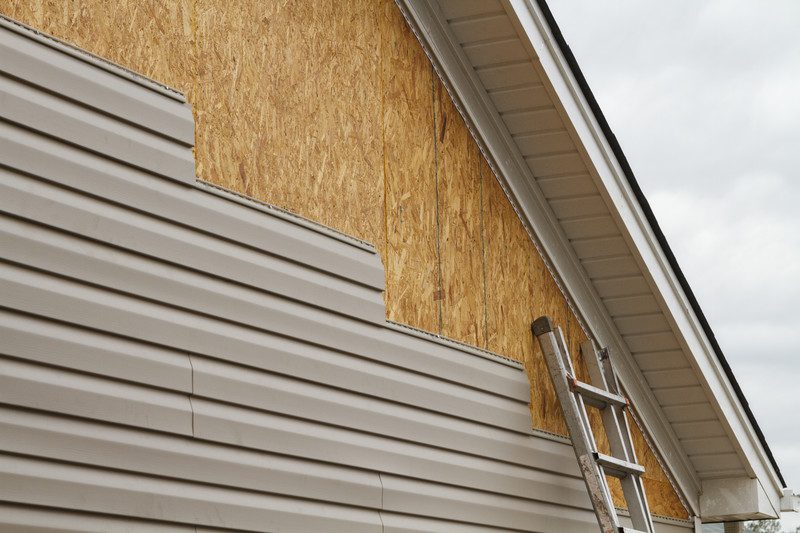 Between the wall studs in your exterior walls, you can lose a lot of heat (or, in the summer, let in a lot of heat). Your home has insulation between the wall studs, but the studs themselves lose heat. When you get insulated vinyl siding, you get a shield over those studs. It's sort of like a blanket. This improves your insulation significantly. This increase in efficiency with regard to wall-stud insulation is called "thermal bridging." Those energy savings alone can go a long way in letting your new siding pay for itself.
You have to do very little to maintain vinyl siding
This type of siding is resistant to termites and other kinds of pests, as well as to rot. You will not need to paint your home when you have vinyl siding, either. You simply clean the siding, which is exponentially less expensive than a new paint job. Once you get an affordable vinyl siding company to install the siding, your costs for maintenance will plummet. You'll save a lot of money. Using a power sprayer to wash off your vinyl siding can make for a surprising amount of fun, too.
Vinyl siding is remarkably durable
It can take the storms and hail and moisture. Vinyl siding is TOUGH. It's durable. When Cincinnati seasons flip from painfully hot to bone-achingly chilly, vinyl siding never has any problem with those quick changes. This siding can withstand high, gale-force winds, and have no problem taking on direct sunlight year-round. Compared with a standard paint job, the difference in durability is staggering.
Vinyl siding is very versatile, in a number of ways
You can get it in hundreds of textures, profiles, and colors. You can have it look like Victorian scallops or cedar shakes, or just about anything you would like to see. Materials technology has improved vastly just over the past decade. The extent to which vinyl siding can take on the appearance of different materials is stunning. The economy of scale has worked to the benefit of vinyl siding manufacturers as well – given how popular vinyl siding has become, it has made financial sense for these companies to invest in research and development, and to make great strides and improvements.
Why Harper Siding and Roofing?
The roofing and siding experts at Harper Siding and Roofing offer the most affordable and reliable service in all of the Greater Cincinnati area. The client testimonials from Harper clients are unanimous in their appreciation.
Working with a trusted and dependable company on your siding is crucial. Siding, if installed incorrectly, can cause a wide array of difficulties. Knowing that you have the rock-solid service and support of the Harper professionals makes all the difference.
Harper Siding and Roofing offers free estimates on all work. With these estimates, you have a wide range of options. Every home's siding needs are unique, and the extensive experience of the Harper team prepares us for all homes' idiosyncrasies.
Trust Harper Siding and Roofing For Your Vinyl Siding Needs
Looking for quotes on vinyl siding installation in Cincinnati? Contact Harper Siding and Roofing today for a FREE ESTIMATE.