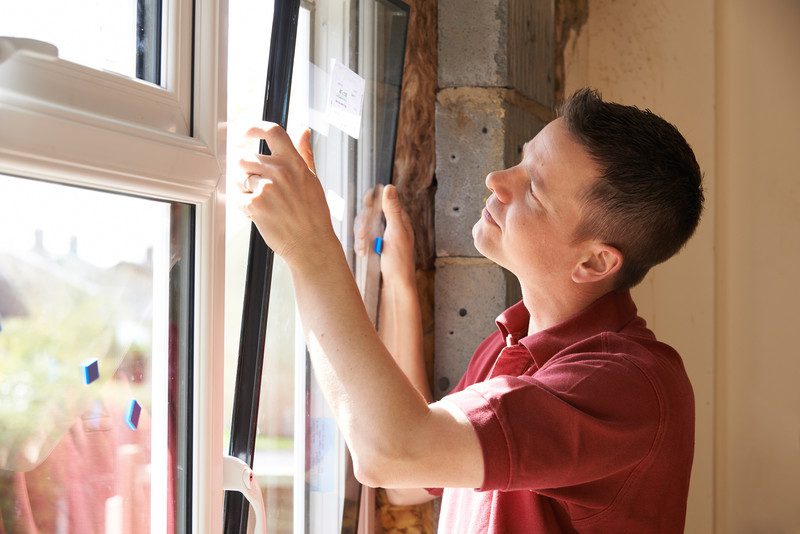 Why is your heating bill so high? Why do you need to turn your heater on earlier in the fall each year, and keep it on for longer in the spring? Why did setting it at 72 degrees used to suffice, but now you need to raise it to 75 to feel comfortable?
It's tempting to think that something may have gone wrong with your heating system, but a big contributing factor to your "heating problems" could actually be your windows. Windows should be replaced every 15 years or so to maintain efficiency and to keep your heating and cooling bills low. If your windows are approaching that age, or are already well beyond it, you could be sending some of the heat you pay for straight out of your windows. But, good news: of all the affordable window companies in Cincinnati, Harper does the best work.
New Energy Efficient Windows Keep Your Home Comfortable
With new, more energy efficient windows, not only will you save yourself money every single month, but you will lower your carbon footprint and reduce your environmental impact. Replacing your windows could be the simplest and most cost-effective way to achieve this efficiency, and can help you lower your monthly bills and keep your home toastier throughout the snowy season.
Before winter sets in and sends a chill into your home, get a free estimate from Harper Siding and Roofing. We are the best of the affordable windows companies in Cincinnati, and we are happy to visit you at no cost to evaluate how much heat you are losing through the windows — and how much air conditioning is leeching out the same way during the summer. You may be surprised to know how much you can save on your heating and cooling bills by replacing your windows.
We understand that it can seem like there are so many other expenses that need your attention, and it may seem like your windows are not where you want to spend money. Truly, though, affordable window replacement will save you money in the long run. You will spend considerably less on heating and air conditioning, both in the winter and the summer.
Those small adjustments you will make – only needing to nudge the heater to 72 rather than 75, for example – add up each day. Before you realize it, your overall household bills will shrink.
New windows will provide superior sound insulation, as well. Having a quieter house will do wonders for your peace of mind, too. Fresh, double-paned windows will help keep the sound of passing cars at bay. You will hear less from the barking dogs down the block. Your neighbors' conversations will not intrude upon your domestic tranquility. You will be able to focus and relax much more fully. (Knowing that you saved money on your window replacement will help you relax, too.)
The Joy of New Windows
There are other advantages to new windows that may not be as obvious. New windows are easier to clean — it's true! Those years of accumulated residue make older windows far more difficult to keep free from smudges, cloudiness, and streaking. New windows actually wipe clean easily, without much effort.
When shopping for new windows in Cincinnati, you will have access to the latest materials, and the latest varieties in window treatments. You can choose to stick with your current style of window placement, or you can opt to take a fresh approach to "your home's eyes" by selecting new window shapes, shutters, or framing.
Another advantage to updating your windows is the possibility of choosing between-the-glass shades and blinds. With this new style of having shades and blinds integrated with your windows, you can cut down dramatically on the amount of dust and allergens accumulating on your blinds and thus being spread around your home.
Contact Harper Siding & Roofing today and stop hemorrhaging cash through unnecessarily high energy bills.