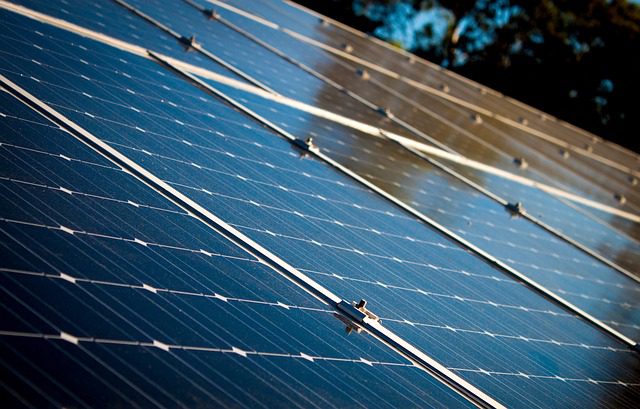 The newly passed Inflation Reduction Act includes the Residential Clean Energy Credit for homeowners who decide to install solar power in or on their home. How can you take advantage of these tax savings? How much can you save? How soon do you need to get your solar power installed to be eligible for the tax credit? How can your trusted, local roofing contractor help with this process? We've got answers to 4 common questions to help get you started.
How Much is the Tax Credit for?
The new tax credit permits the deduction of up to 30% of the costs of installation (including both labor and materials), equipment required for maintaining the system, costs of permits and inspections, as well as the cost of storage batteries. You can deduct 30% of the total of your system cost, regardless of how much the total is. So, you'll save more on a more expensive installation – but you also want to choose the right set up for your situation, so your best bet is to find the system that's right for your home and your needs, and then maximize your deduction from there.
When do I Need to Install Solar in Order to Take Advantage of This Credit?
These tax credits will be available through 2032, so you've got time to think about your options and find the right products (and contractors) for you. After 2032, the credit will be reduced a bit, year by year, so even if you don't get your new solar system installed by 2032, there will still be an option to take advantage of the tax credit – but you'll get the greatest benefit from installing your system by the end of 2032.
Is There a Limit to How Much I Can Save?
The 30% credit applies regardless of the cost of your system, so, depending on what you choose to have installed, and how much it costs, the exact amount of your savings will vary. Also, this tax credit does only apply to systems and equipment that are purchased, not leased, so it's important to have all the details in mind when you're making your choices. Also, don't forget that, over time, solar panels save you on your monthly energy bills every month, too! So, there's not just the tax credit to consider, but the entire life of your solar panels will give you a cost savings.
Thanks for the Advice, Harper, But What Does This Have to do with my Roof?
Pretty much everything! The roof is the most common place for solar panel installation, so, as your trusted, local roofer, we want to make sure you're kept informed about this fantastic opportunity to save some money and help the environment at the same time! We're here to answer any questions you might have about how a solar installation might work for you or how it will impact your home's roof or exterior. When you're contemplating something like solar installation, it's a great idea to get in touch with any local, reliable roofing companies, to make sure your roof is ready for its new role in lowering your home's energy costs.
This is the best federal tax credit that's ever been available to homeowners for solar installation, so it's a great time to consider it!